Designing for all taste palettes from Concept to Final Product
Simple design is a complex process. We simplify it by focusing on Challenges and Solutions followed by building functional user interfaces that keep the audience at the center.
The Difference
We say the discovery is at the center of ingenuity. We learned a little dash of crazy mixed with great discipline, creates masterpieces – we call it "Discovery Workshop".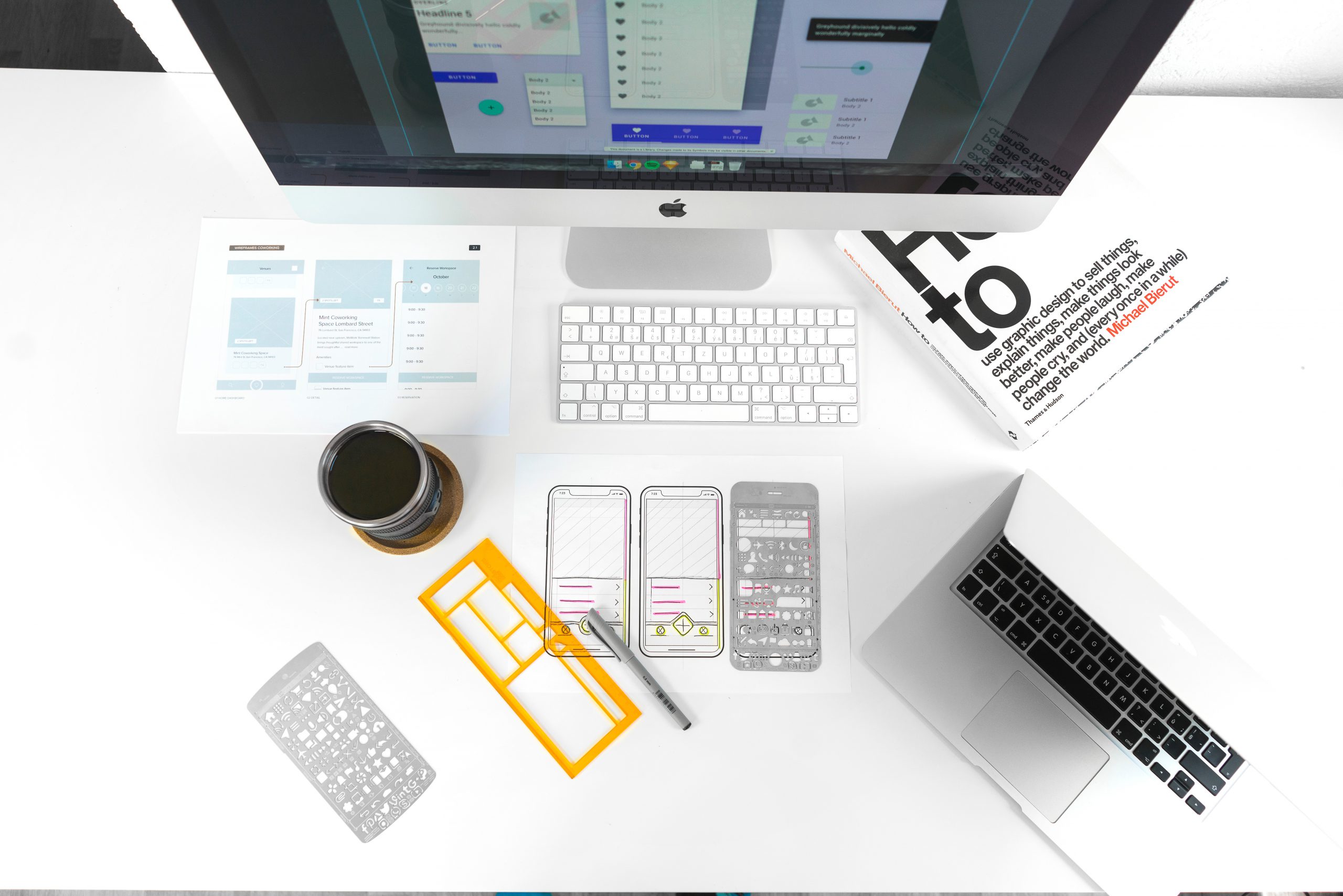 Why Your Idea Needs a "Workshop"?
Think
Not all requirements are development ready.
Organize
Ideas evolve and they need to be constrained in a boundary
Priorities
Organize your thoughts for maximum impact
Goals
A quality product must have clearly defined objectives
Quantify
Deriving scope, for accurate timeline and budget
Road-map
Choosing the right technology approach to development
Benefits
Benefits Of Discovery / Design First Approach
Discovery Workshop is designed to feed the engineering team, albeit not the other way round that traditionally many IT companies do.
Clear Strategy
We work with you to cut the clutter and stay focused on defining critical system features to build a product that's launch-ready.
Speed
Making the most of our engagement with an agile mindset to produce visible results – compared to the traditional way.
Lower Risk
Before investing large sum upfront into the entire project and committing in blind, define something that's sustainable and achievable.
Cost Effective
We work with you to define minimum launchable product so that you can prioritize investments for better ROI, allowing you to focus on growth.
From Discovery Sprints to Agile Development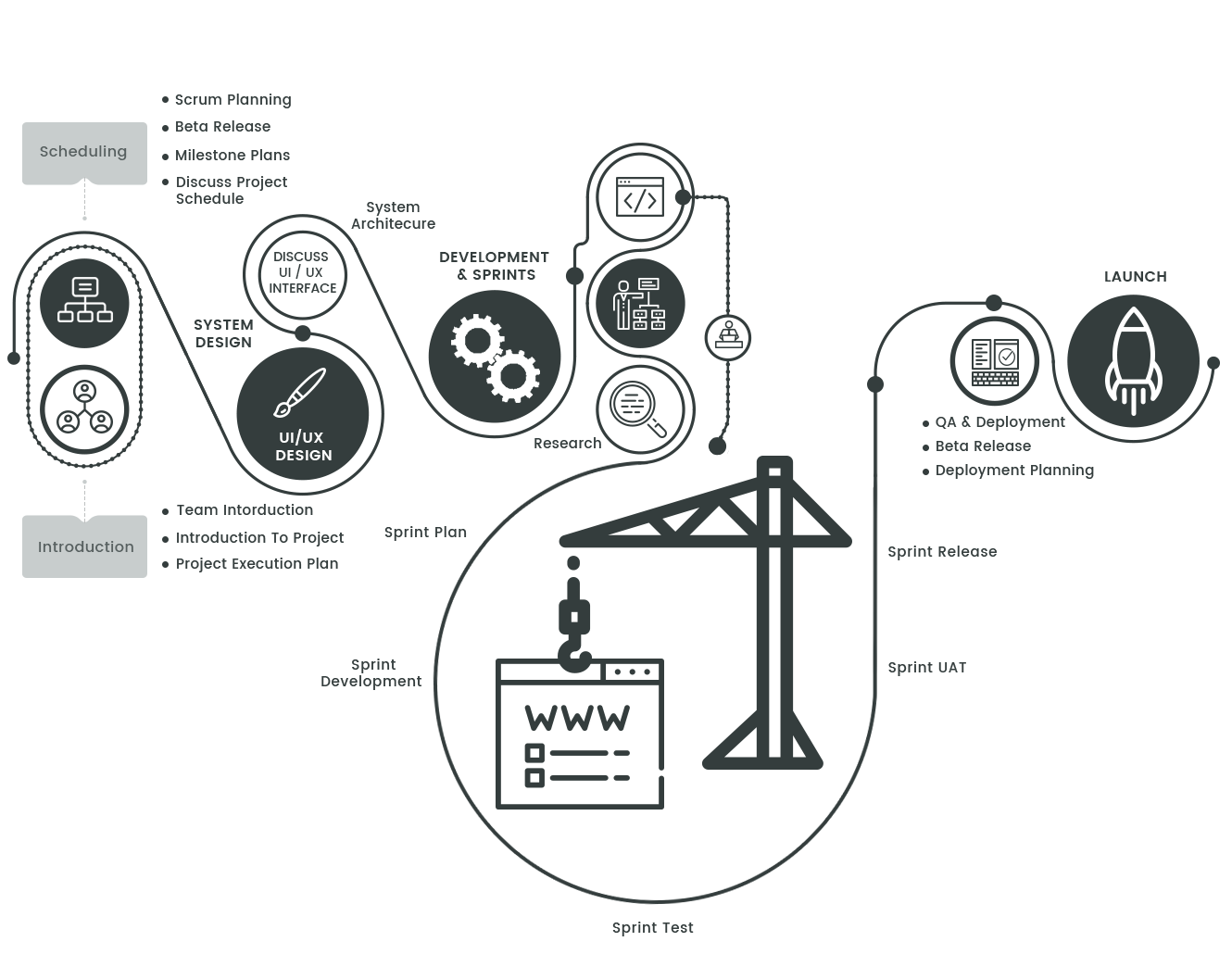 The Process
How It Works?
For each workshop, we assign a dedicated analyst, a UI/UX designer and a technical team who work with you, to do full justice to your ideas with the most relevant and technically advanced solutions.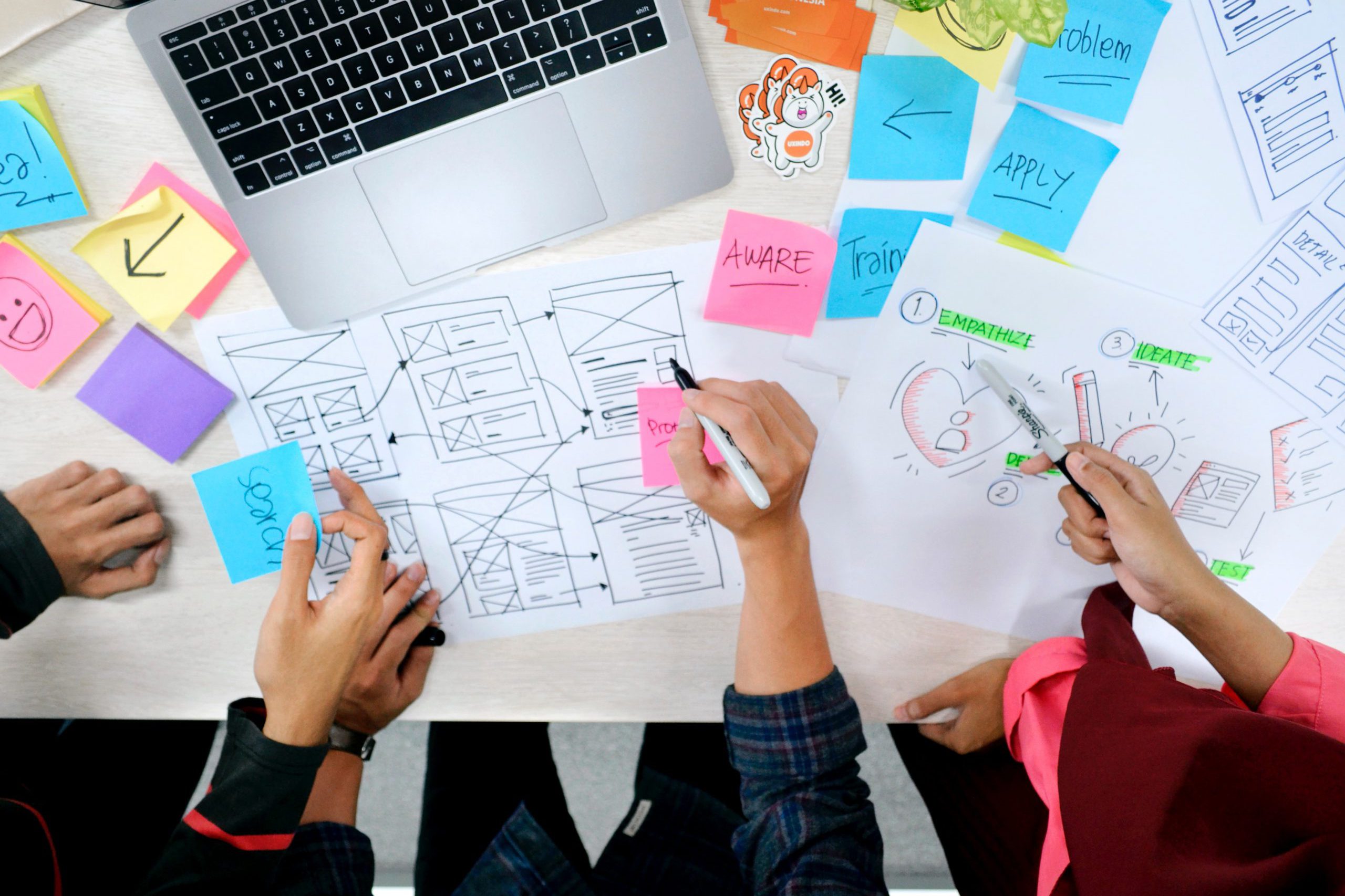 Target Audience, Market and the Problem
Discover & Devise
Market Analysis
Review what's already been done by similar solutions in the market and elevate the experience
Requirements
Identify core needs and vision of the solution with elaborated brainstorming sessions
Conceptualisation
Identify core business problem to be solved keeping end-users at the center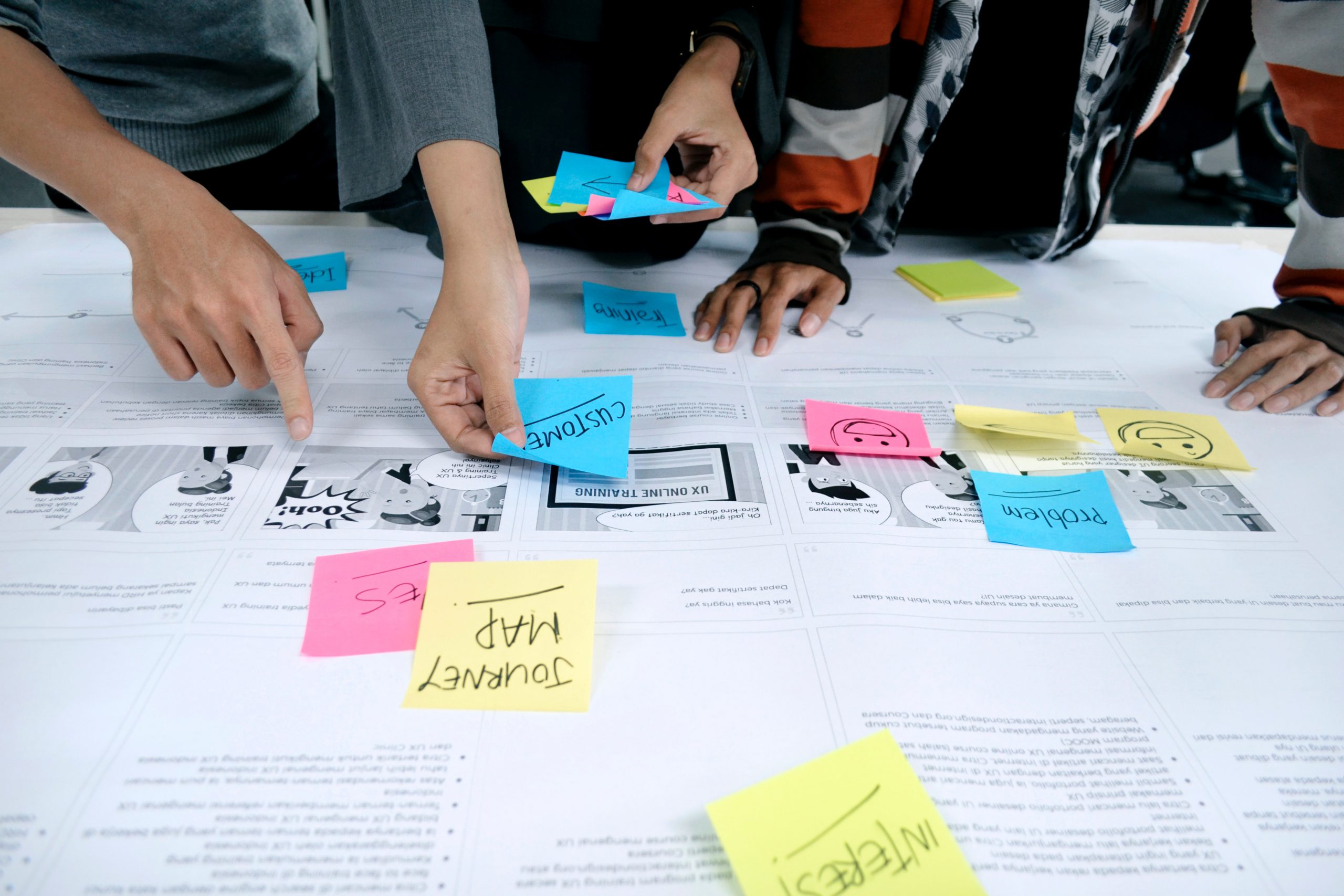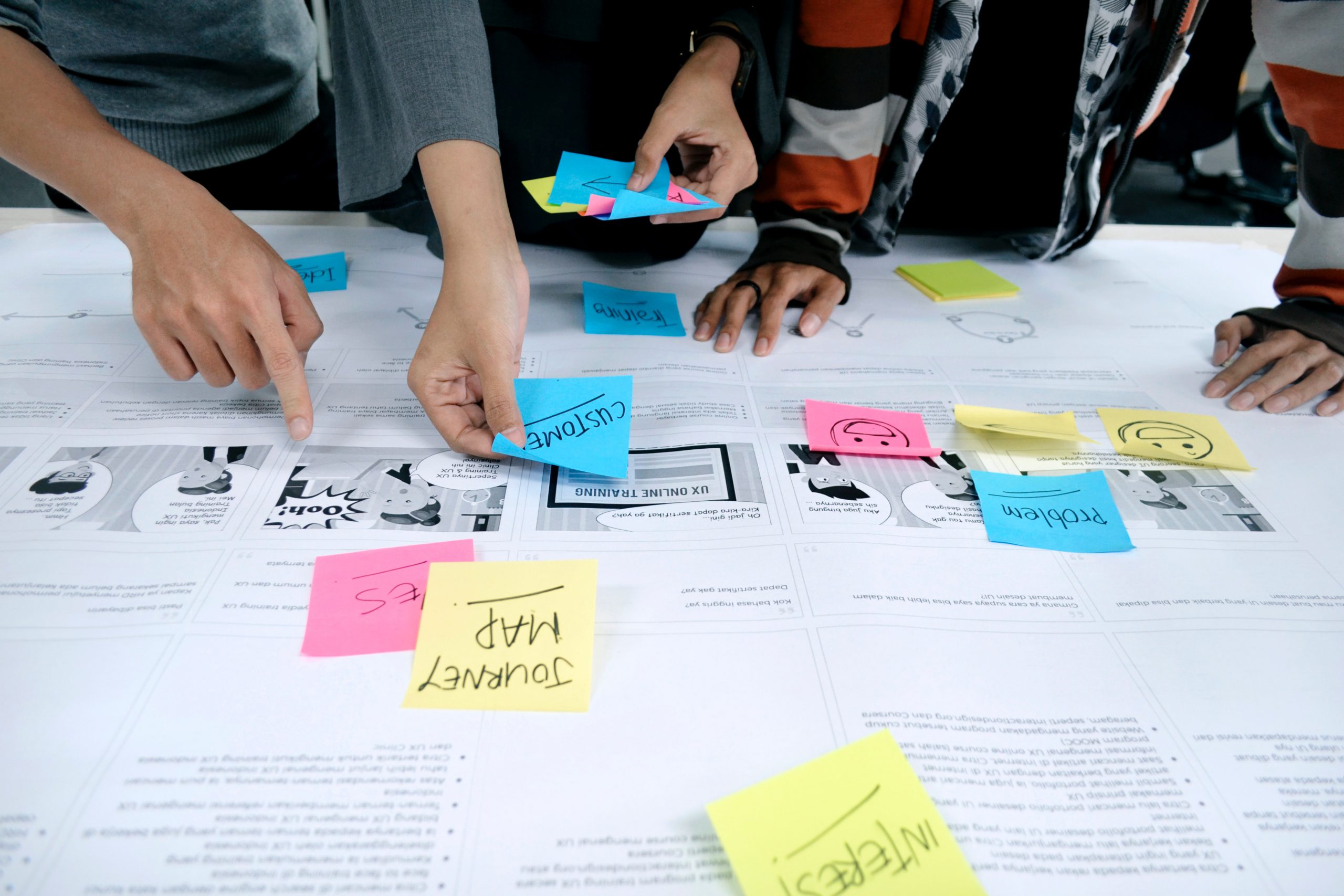 Target Audience, Market and the Problem
Discover & Devise
Market Analysis
Review what's already been done by similar solutions in the market and elevate the experience
Requirements
Identify core needs and vision of the solution with elaborated brainstorming sessions
Conceptualisation
Identify core business problem to be solved keeping end-users at the center
Blueprint of the Core
Define & Refine
Mind-map
Designing information architecture with key modules and activities in a logical hierarchy
User Journeys
Heuristic analysis of user behavior by working backward to design elements that users anticipate
Wireframe
Conceptual block-based representation to uncover visual representation of key information elements
Blueprint of the Core
Define & Refine
Mind-map
Designing information architecture with key modules and activities in a logical hierarchy
User Journeys
Heuristic analysis of user behavior by working backward to design elements that users anticipate
Wireframe
Conceptual block-based representation to uncover visual representation of key information elements
Interface, Experience & Visuals
UI / UX Design
Interface
Surgically crafting beautiful pixels to create a visually appealing interface of relevant screens
Digital Experience
Creating a functional design by carefully orchestrating interface, information, and interaction
Objective Design
Creating a design that not only looks stunning but also sticks to solving the core of the problem
Interface, Experience & Visuals
UI / UX Design
Interface
Surgically crafting beautiful pixels to create a visually appealing interface of relevant screens
Digital Experience
Creating a functional design by carefully orchestrating interface, information, and interaction
Objective Design
Creating a design that not only looks stunning but also sticks to solving the core of the problem
Contact Us
Let's talk to discover possibilities

Get Free Estimation
Office Address
411, Vraj Plaza, Bhaththa,
Paldi, Ahmedabad, India
(C) 2022, Jeegesh Web Technologies